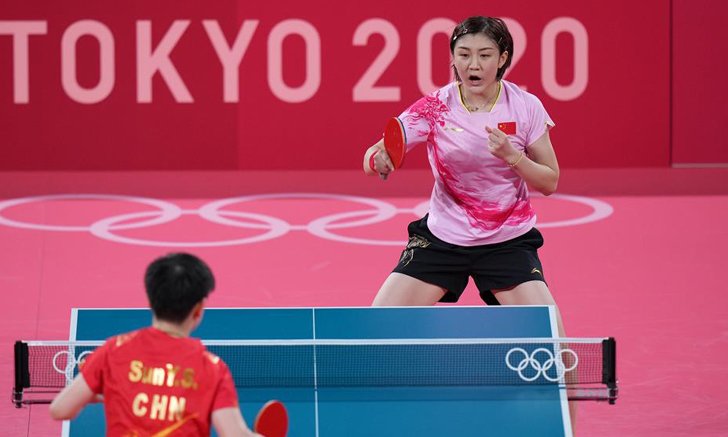 Chen Meng, the world's number one female table tennis player, defeated Sun Yingsha, a junior compatriot. Gold medal in women's singles at the 2020 Olympic Games
Final game of the top two hands of the show. It was very close, with Sun Yingsha getting the first game 11-9 before Chen Meng took back 2 games in a row 11-6 11-4.
But Sun Yingsha came back to win the 4th game with a score of 11-5, drawing 2-2 games before Chen Meng accelerated to collect 2 games in a row
pg
11-4 and 11-9 to win 4-2 games. He became the seventh athlete in Chinese history to win a gold medal in this category, after Chen Jing, Deng Yaping, two times, Wang Nan, Zhang Yining, two times, Li Xiaoxia and Ding Ning combined. It's also been a Chinese athlete's all-time gold medalist since it first competed in 1988.
The bronze medal was won by host athlete Mima Ito, who defeated Yu Mengyu of Singapore 4-1 games.